SignaCert's leadership is passionate about the incredible benefits of "The Power of Being Correct™"
MANAGEMENT TEAM
Toney Jennings- CEO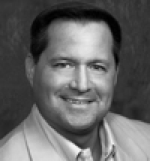 Toney has been leading teams in the information protection and technology fields for over 18 years. Toney comes to SignaCert from CoreTrace, where he was president and CEO until its acquisition by Lumension. Under Toney's leadership, CoreTrace became a recognized leader in the emerging anti-malware category, application whitelisting. Prior to CoreTrace, Toney was the CEO of Mirage Networks, the network access control pioneer. Before Mirage, Toney was a founder, CEO, and Chairman of WheelGroup Corporation, the creators of the first commercially available intrusion detection system, through its successful sale to Cisco Systems. Earlier in his career, Toney led teams at Trident Data Systems and as an officer at the Air Force Information Warfare Center (AFIWC), conducting penetration testing and vulnerability assessments of Department of Defense (DoD) networks.
Bart Lauwers- CISSP, CISM, LSSBB- CTO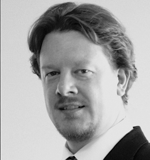 Bart has a 27-year record of excellence in solving business problems and accelerating growth, including more than 16 years as a CTO, CIO or COO. Prior to SignaCert, Bart was the vice president and CTO for NTT DATA's State and Local practice, where he led a P&L delivery organization focused on IT Modernization services. Before NTT DATA, Bart was Vice President at CareFusion, a $7.6 billion medical device manufacturer with 16,000 employees across 40 sites. His earlier roles include being a principal of Genthree, an IT strategy consulting practice, CTO of Netmining, the leader in behavioral targeting, Division CIO with Cisco Systems' Customer Advocacy BU (1996–2007), and co-founder of Cisco's Information Security practice. Bart holds a Masters of Science in Advanced IT and Business Management from the University of Wales.
JT Keating- SVP Marketing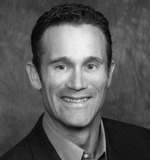 For over 25 years, JT has built technology-based companies and solutions that make enterprises more profitable, compliant and secure. JT has held executive marketing, strategy and sales roles in leading and innovative technology companies. JT's security experience includes launching multiple anti-malware pioneers in categories such as application whitelisting at CoreTrace (acquired by Lumension) and behavioral malware/phishing detection at WholeSecurity (Symantec). In addition to security, JT has been an executive and/or founder at other leading enterprise technology companies including Site Controls (Siemens), Kurion (iSyndicate), SMART Technologies (i2/JDA), and SBC Communications. Prior, JT led marketing strategy projects for major technology companies such as Sega, Apple, Sprint, AT&T, Kodak and HP while a principal at Regis McKenna, Inc.
Jeff McMahon- SVP of Corporate Development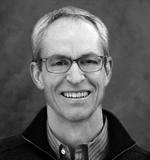 Jeff has been instrumental in creating and establishing major successes in the software industry for 20 years.  His 15 years in Silicon Valley included strategy, business development and executive roles at SunSoft (Sun Microsystems), Netscape (employee #46), AllBusiness and Kenamea.  He moved back to Austin several years ago where he's been CEO of Digilife and VP of Products at Open Labs.  The common thread across all of these opportunities has been Jeff's ability to solve complex problems for customers with solutions that are easy to use and extremely reliable. As VP of Products at Open Labs, Jeff successfully lead their transition to Agile software development while launching a brand new product- a product available in 120+ countries within 18 months of launch.  He is applying the same leadership and product development strategies at SignaCert.
OUTSIDE DIRECTORS & ADVISORS
Gregory Collins - Director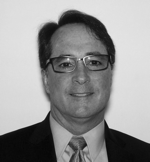 In his 30-year career, Greg's proven expertise in systems engineering and business development lifecycles spans project qualification and definition, solution development, hardware/software integration and communications / IT infrastructures. Greg is currently the Director of Capture Management and Excellence for Raytheon Intelligence and Information Systems. In this role, he leads enterprise capture activities, managing strategic captures and corporate campaign strategies. Before Raytheon, Mr. Collins was Vice President, Director of Capture Operations and previously Vice President, Chief Systems Engineer at SIAC. His earlier roles include being a Corporate Director Programs and Business Development for L-3 Communications, Chief Systems Engineer of Homeland Security for Harris Corporation, Vice President for CrossMedia Networks and various other leadership roles for Raytheon.
Newton F. Hamlin- Director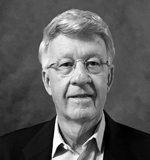 Newt is Chairman of the Board for Texas Multicore Technologies. In the past 35 years, Newt has founded, or served as CEO or a director of, companies in the software, hardware, marketing consulting, financial services, medical research, third party logistics and food products industries. Newt began his corporate career with Aluminum Company of America, working his way up to a senior management position at the company's Cleveland (OH) Works, its primary aerospace manufacturing facility. After a stint with Whirlpool Corporation he began a successful career as an entrepreneur, founding his first company in 1971. Newt is an active angel investor, has been involved in raising more than $140 million in growth capital, and has led M&A activities for 17 companies.
Dr. Eugene H. Spafford- Advisor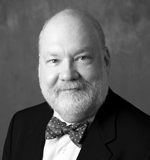 Dr. Eugene H. Spafford is one of the most recognized leaders in the field of computing. He is a Professor of Computer Sciences at Purdue University, the Founder and Executive Director of the Center for Education and Research in Information Assurance and Security (CERIAS) at Purdue, and is a recent inductee into the Cyber Security Hall of Fame. Dr. Spafford has been a senior advisor and consultant on issues of security and intelligence, education, and policy to a number of major companies, academic and government agencies, including Microsoft, Intel, Unisys, US Air Force, NSA, GAO, FBI, NSF, DoJ, DoE, and two Presidents of the United States.  Earlier in his distinguished career, Dr. Spafford and Gene Kim developed Tripwire, the first free intrusion detection system distributed on the Internet.
Richard H. L. Marshall, Esq. - Advisor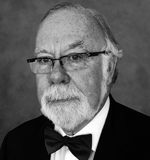 Richard is an internationally recognized thought leader on cyber related policy, legal and technical issues. As a member of the Senior Executive Service, he was the Director of Global Cybersecurity Management in the Department of Homeland Security (DHS), and held multiple information security roles at the National Security Agency (NSA) as Associate General Counsel; Legislative Liaison, and Deputy Director of the Critical Information Assurance Office under the White House. Richard is chairman and chief executive officer of Secure Exchange Technology Innovations, and president and chief executive of X-SES Consultants, LLC. Previously the vice president of Cyber Programs at Triton FSI, Mr. Marshall currently serves as a board member or advisor to: Attensity; Auroras; Axon Global Services, Consulsys (India); Secure Cloud Systems, SignaCert, Zofia Consulting, LLC; Mobile Active Defense; International Cyber Security Advisory Dialogue Board; INVNT/IP Global Consortium; and the National Maritime Law Institute.
Marc Yoder- Advisor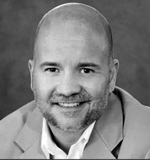 For over 20 years, Marc has successfully developed business and technology solutions in the areas of information security, risk management, benchmarking, compliance, and business continuity/ disaster recovery planning. Prior to SignaCert, Marc was the CISO for NTT DATA/Texas Department of Transportation, where he led security and disaster recovery for the $12+billion enterprise with more than 12,000 employees in 25 geographical regions. Before NTT DATA, Marc was CISO for Texas.gov, where he was responsible for securing multiple data enters, hundreds of clients, more than 1,000 applications and for meeting over 600 disparate compliance reporting requirements. Marc's earlier experiences include strategic and practical security roles in leading organizations such as Getronics/CompuCom TCC and SecureInfo.